Erica Momrow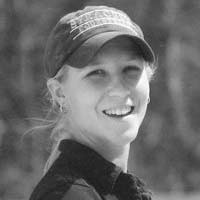 Erica Momrow has been a trainer for both Spring Mill Farm and its sister farm, Aintree Farm Stables for over eight years. Erica serves as the bridge trainer between the two show stables, developing beginner riders at Aintree Farm Stables and moving them up to the more advanced program at Spring Mill Farm.
Erica's students have won countless championships at the local and national level, including end of the year high point honors with West Tennessee Hunter Jumper Association.

Erica also rides and trains many of her students' ponies and children's hunters, ensuring a solid learning and competitive experience for her clients.

Erica hails from New York State, where she competed in the Equitation and Jumper divisions. At age 12, she qualified for both the Marshall & Sterling Children's Jumper Finals, held at the Washington International Horse Show, and the Maclay Regionals. The following year, Erica returned to the WIHS Children's Jumper Finals, where she finished in the ribbons.

Throughout her junior career, she went on to get ribbons in the jumpers at top shows such as West Palm Beach and Lake Placid.

Erica attended Syracuse University where she earned a bachelor of science in environmental studies and business. She also served as the Syracuse University equestrian team captain for two years. Her senior year, she ranked second in her region for the IHSA Cacchione Cup.

Erica is available for lessons and training rides at both Aintree Farm Stables and Spring Mill Farm.