Dee Pellegrini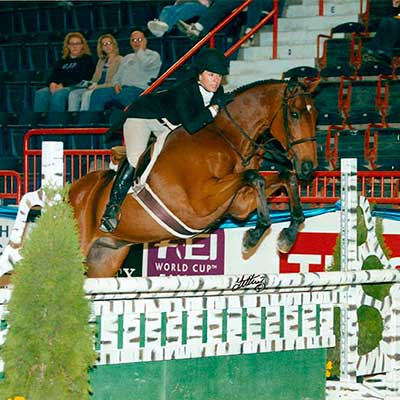 Dee Pellegrini, along with husband Dave Pellegrini, is the owner of Spring Mill Farm and Aintree Farm Stables. Dee manages Aintree's outstanding beginner program and boarding stable.

Dee is an all-around horsewoman, overseeing the in's and out's of Aintree's 28-horse program as well as riding and competing herself. Dee's extensive riding resume includes competing in the Adult Hunters or the Amateur Owner Hunters, depending on her current horse. Dee has been Circuit Adult Hunter Champion at both Ocala and Gulfport Winter circuits. She has also been nationally ranked in the Amateur Owner Hunters on her horses, "Union Station" and "Mesquite." She has qualified for and competed at the Pennsylvania National Horse Show and the Washington International Horse Show.

Dee attended Virginia Intermont College, earning bachelor's degrees in both equestrian studies and psychology.